City of Asylum/Pittsburgh offers "Writer-in-Residence" opportunities to writers who have been displaced due to political unrest
Because City of Asylum (CoAP) does such serious work, 
their current site design 
seemed to miss the mark a little bit. Russell and I both agreed that we wanted the site to feel more reverent and serious, while at the same time fresh and new, in contrast with the disorganized and outdated current site. We wanted the site to focus more on the writers they are currently helping and have more of a straightforward menu design.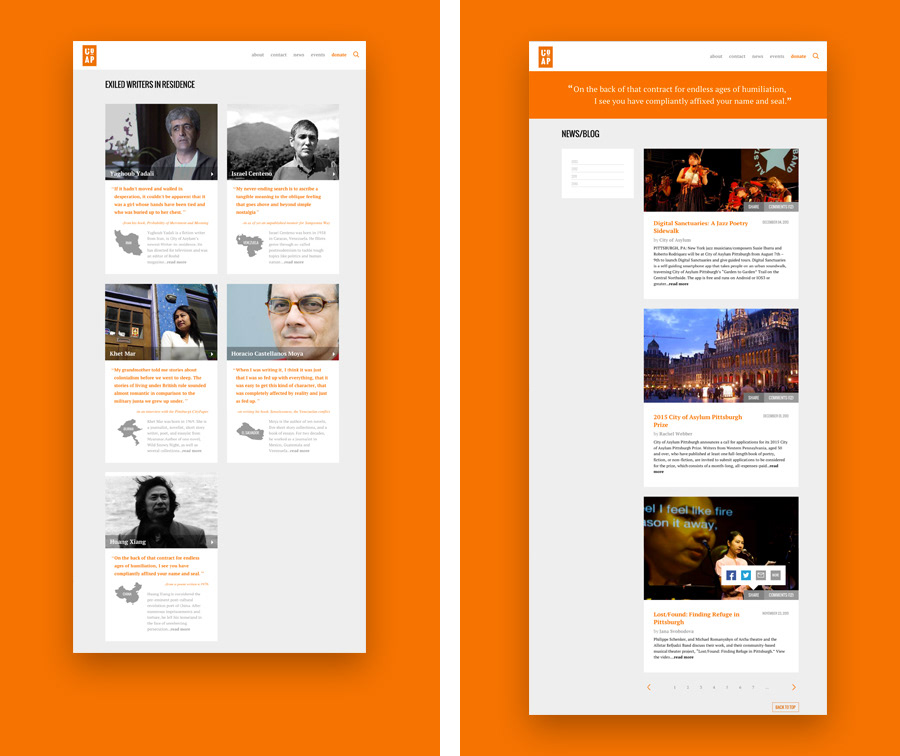 Clearly communicating the organization's goals to 
build trust in community members

We carried this aesthetic into the news and writers' pages, hoping to keep the organizations goals, and international focus immediately apparent to the user.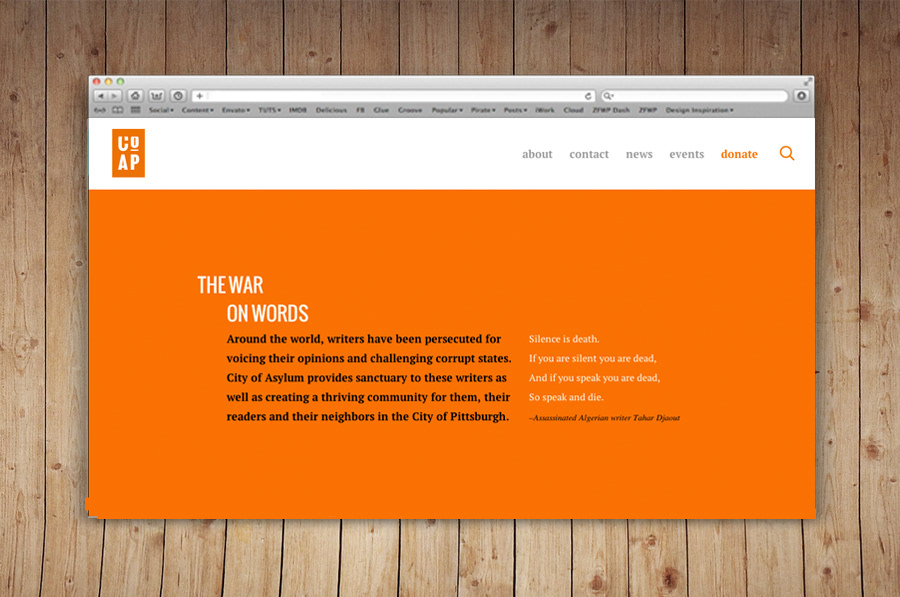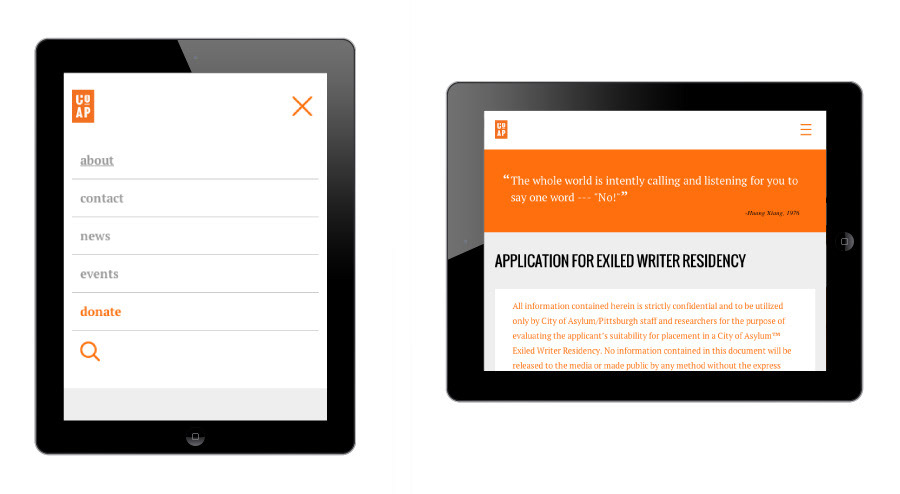 One of our last, finishing touches was to insert quotes from the exiled writers on certain pages, to elicit an emotional response from users, and to connect them more to the writers' personal experiences and writing styles.
Making the site accessible to viewers on small screens 
in underdeveloped countries and Pittsburghers on the go

Me and Russell were really adamant in trying to implement a very clean web design, to compliment the existing cluttered site. This was because although there will be Pittsburghers and English speakers visiting the site, there will also be people visiting who don't have very fast internet connections and who may not speak English. Even in our process work, we strove to make the use of the site evident to all who used it.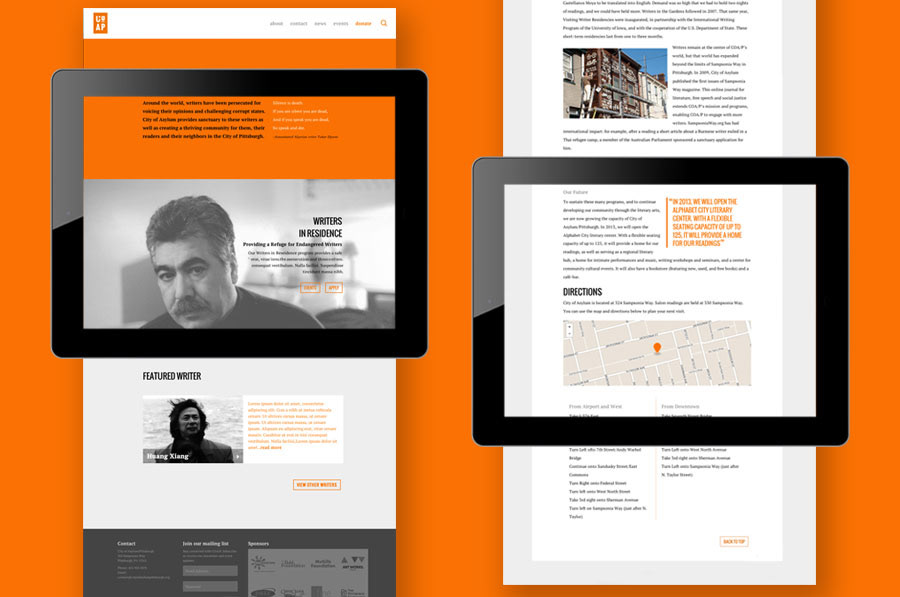 This made it easier for us to adapt the site for mobile and tablet versions, ensuring that users of any background could access the site, and that the site would look great across platforms.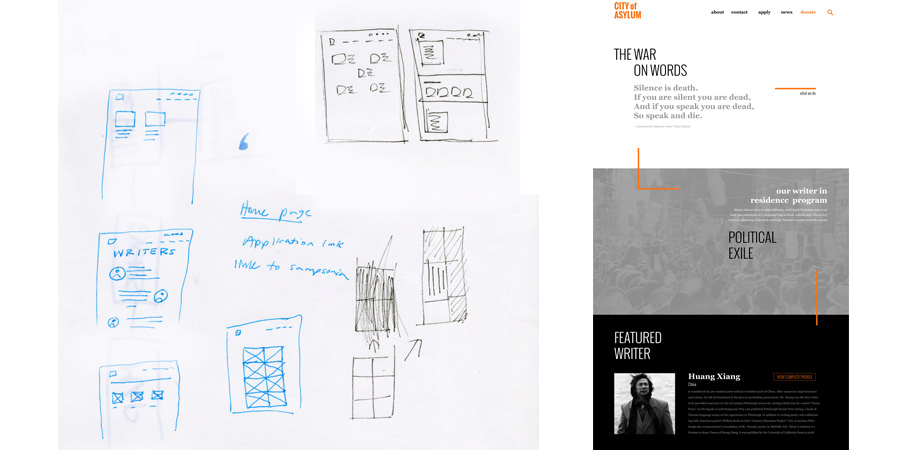 We also decided on a very simple modular grid system. Although we later found the perfect balance of seriousness, and simplicity, our early explorations seemed very dull.