Everything you need to know, at a glance
Moto Display has been a featured experience on Motorola phones since the release of the first generation Moto X in 2013. Surfacing info to the user in the moment, Moto Display serves a dual purpose: show information that is timely to the user and use as little energy as possible to conserve battery. With each implementation of Display, users have been able to enjoy an experience that makes Moto phones stand apart form the competition. White this update, I was lucky enough to assist in the UI and subtle animations.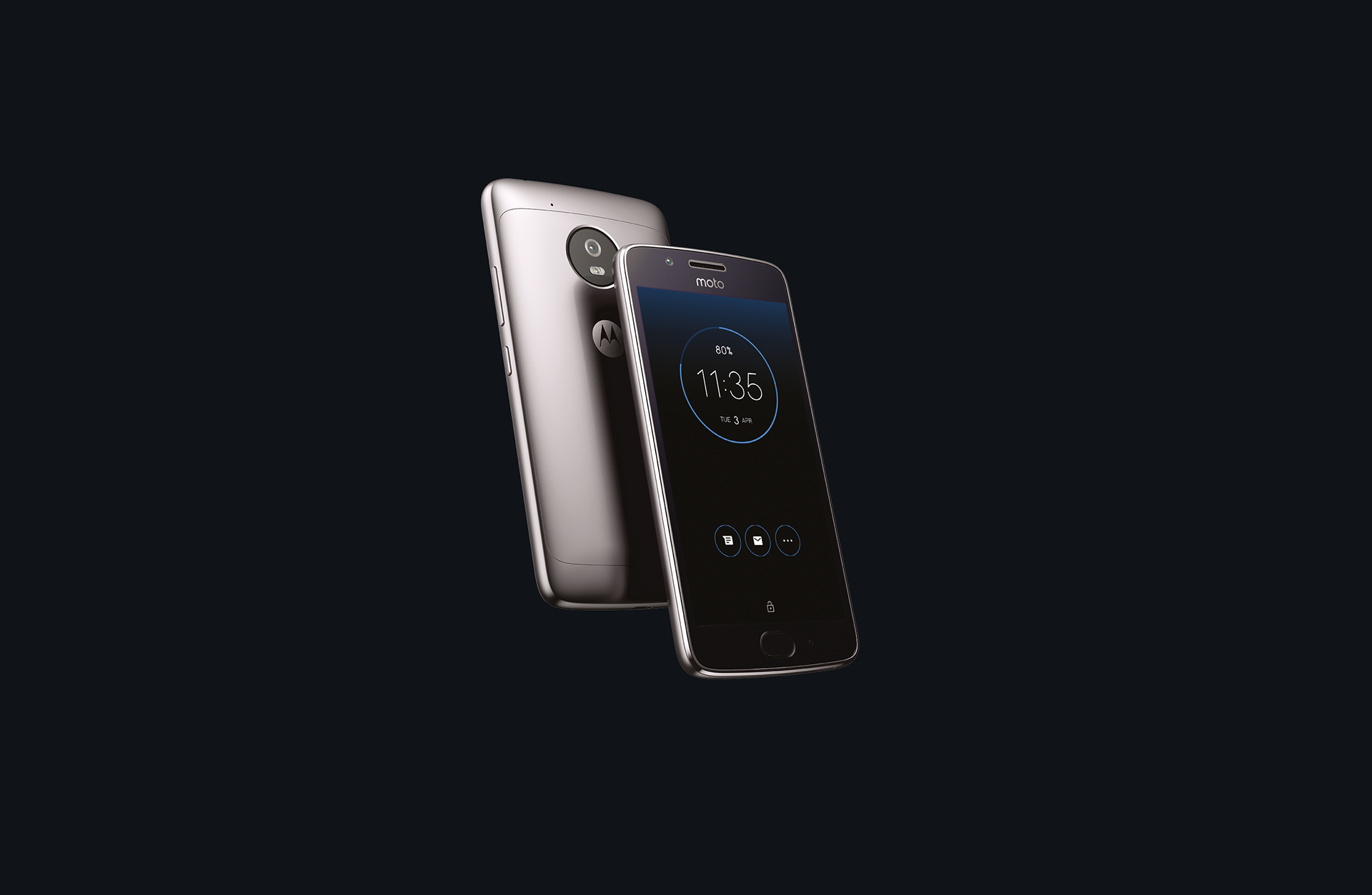 Although simple-looking, fine-tuning darkness of the UI to make it both glanceable and legible involved many iterations of light testing, both indoors and outdoors. Myriad color choices were tested and a variety of font weights and opacities tested.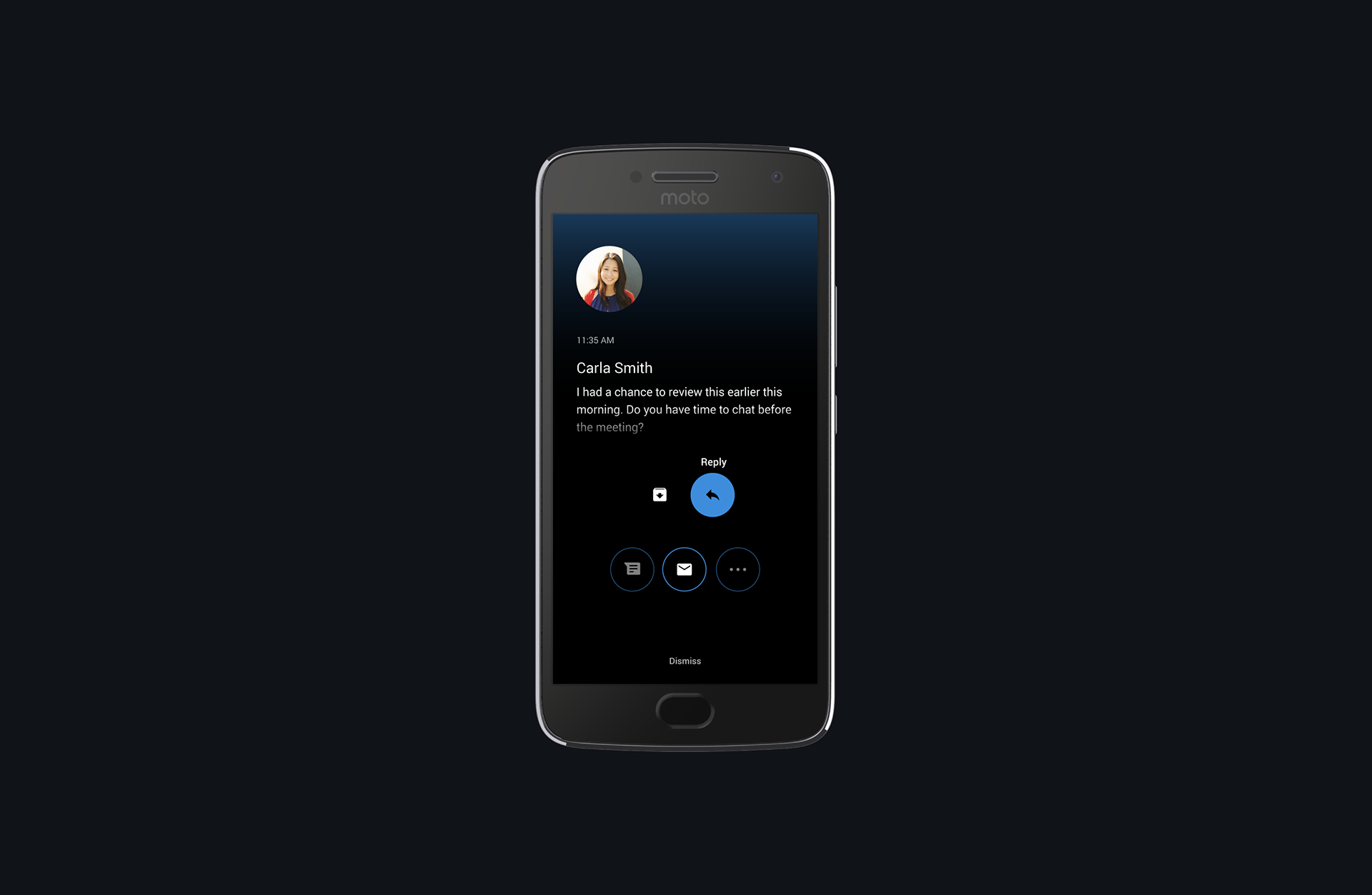 Above is an example of interacting with a notification. As the user interacts with Display, they create a trail of color that clues them in to what they are selecting and provides helpful feedback.