Protecting gym-goers against MRSA
Reset is a system to protect gym goers from superbugs like MRSA (Methicillin-resistant Staphylococcus aureus) that create habitats in places with lots of people. Although gyms daily use antibacterial products to kill off superbugs, the types of chemicals that they use often contribute to superbugs becoming more powerful. Furthermore, gyms also usually do two cleanings a day: before the open and after they close, but recent research instead has shown that small cleanings interspersed throughout the day are actually better. We also found that while the gym provided cleaning wipes for people to clean the equipment before and after their uses of it, many people didn't remember to do it.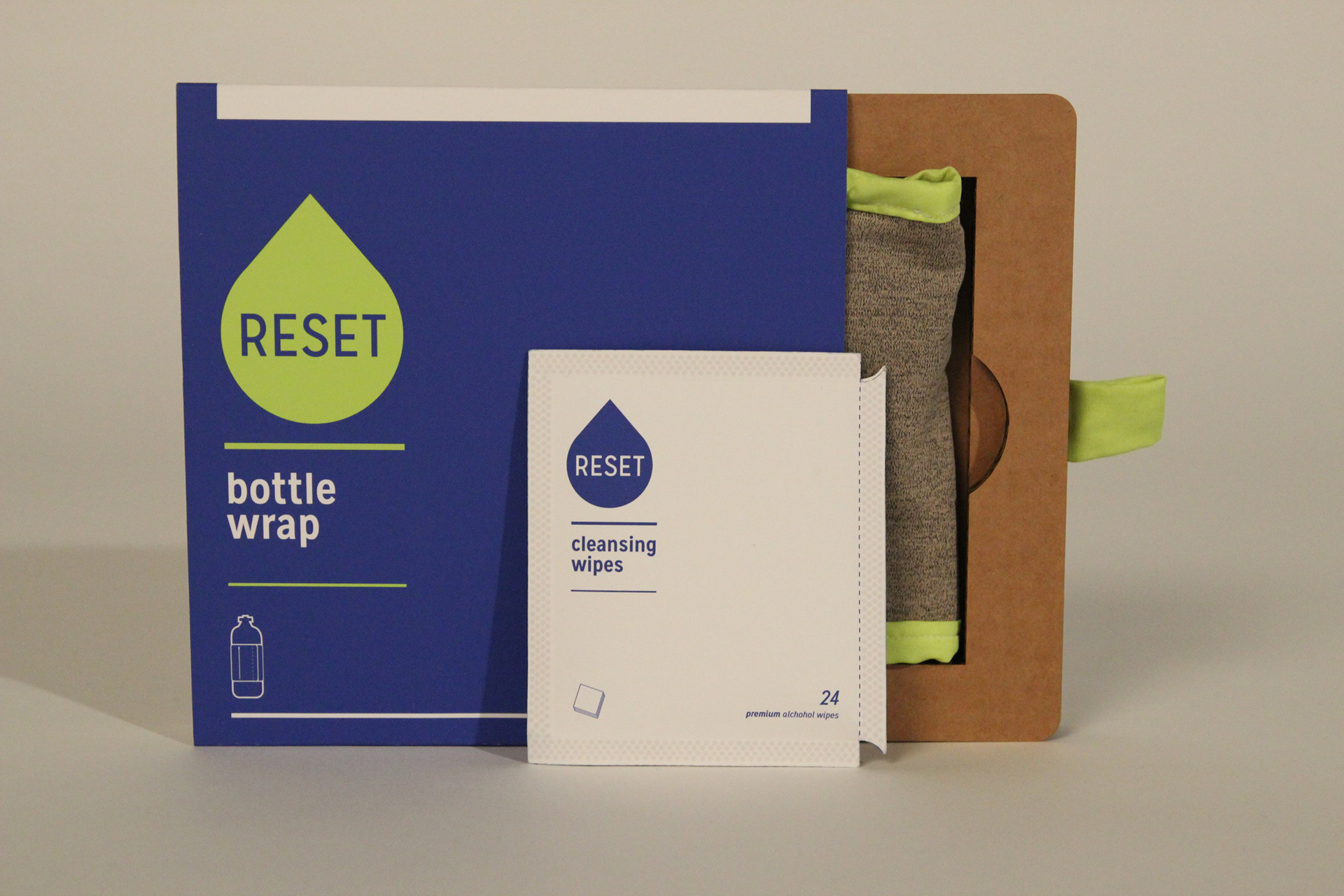 Angela and I set off then to devise a system that would use better ingredients than the chemicals currently used, that would enable the gym to be cleaning in between people using the equipment and would enable cleaning supplies to be easily picked up by gym goers.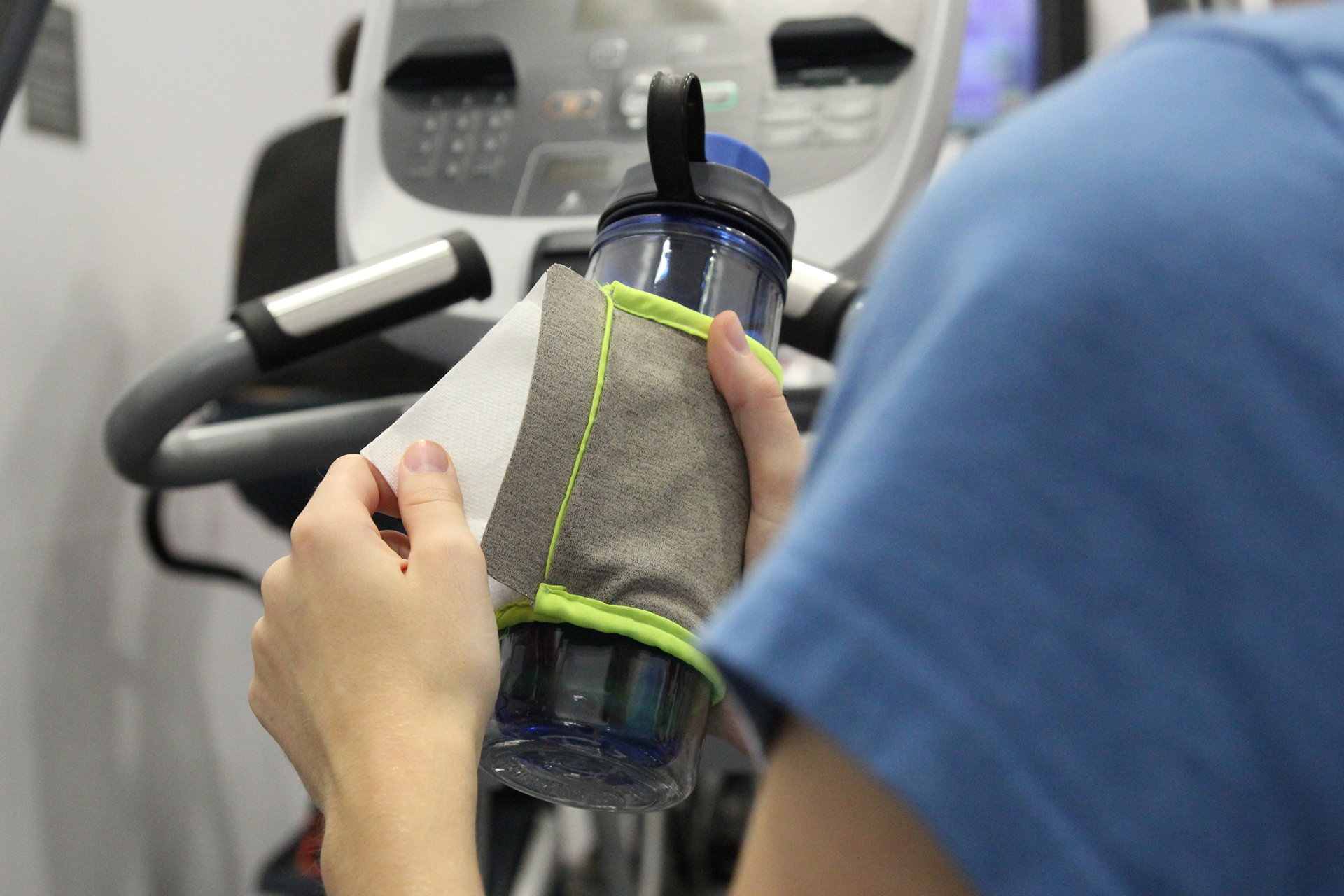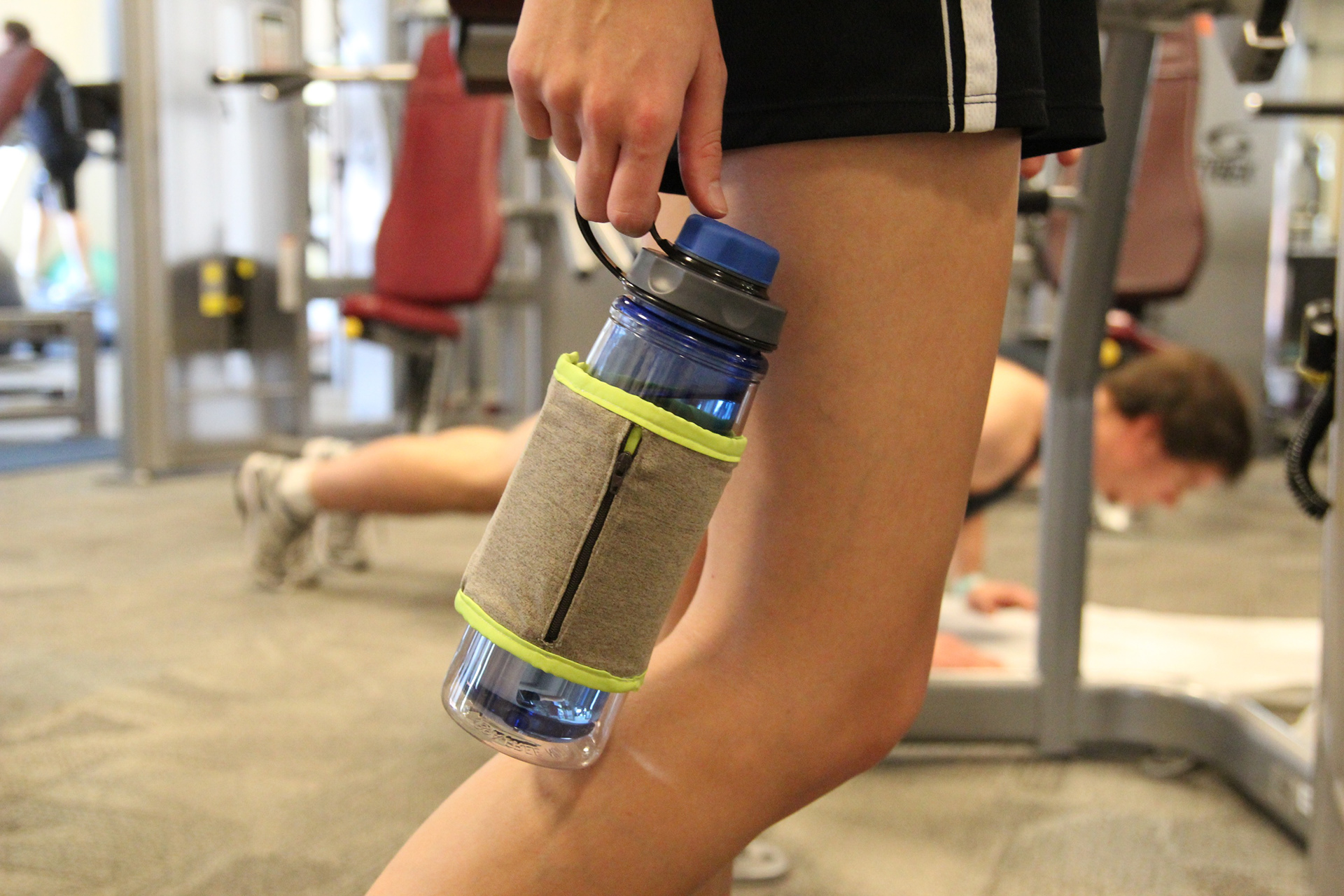 After observing the gym goers, me and Angela both realized that they usually had the water bottle as their constant companion, and that they carried it from station to station. We decided to make a bottle wrap that people could carry around with them. The bottle wrap doubles as a dispenser for wipes that are made with chemicals that are better, and don't contribute to the creation of more powerful superbugs.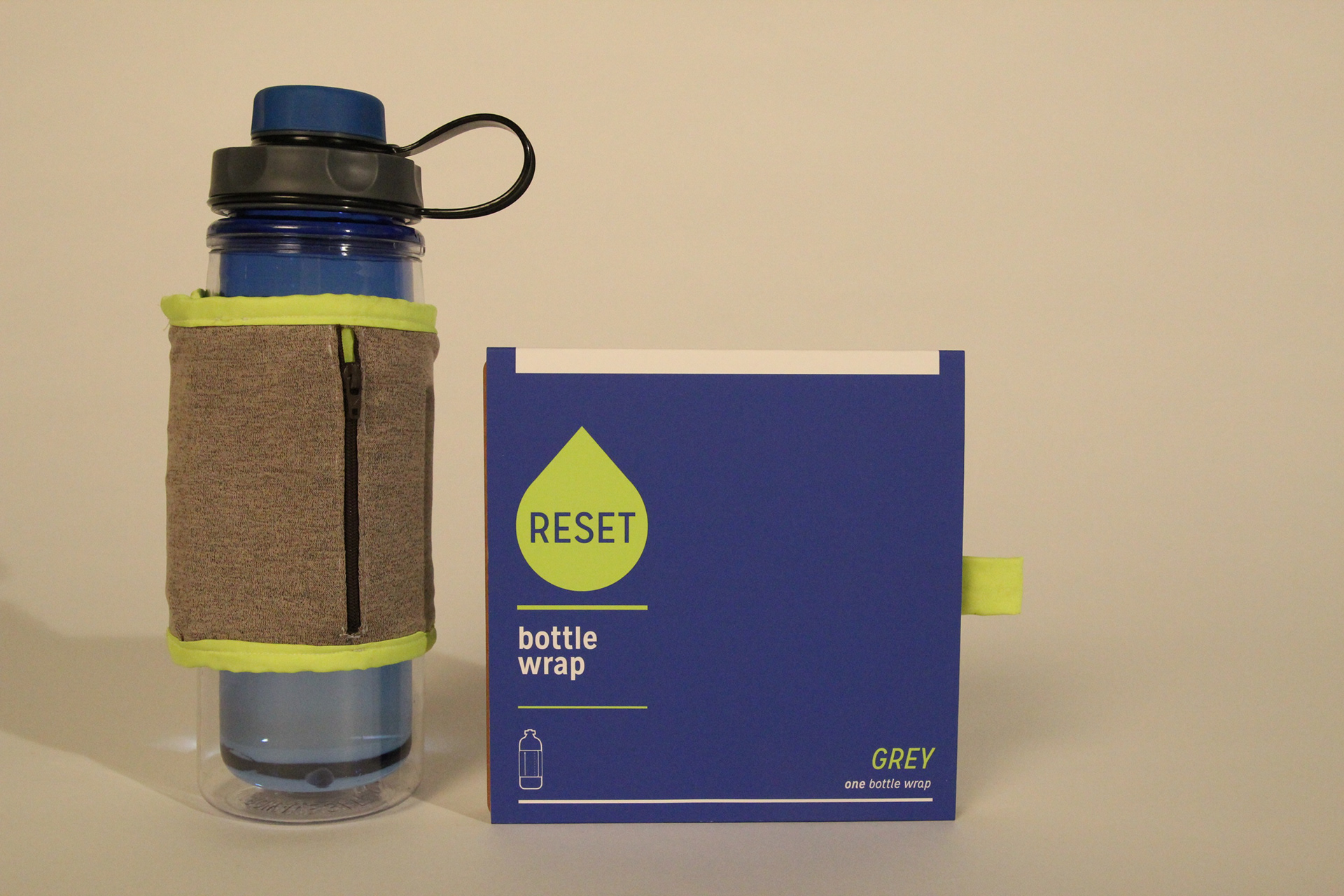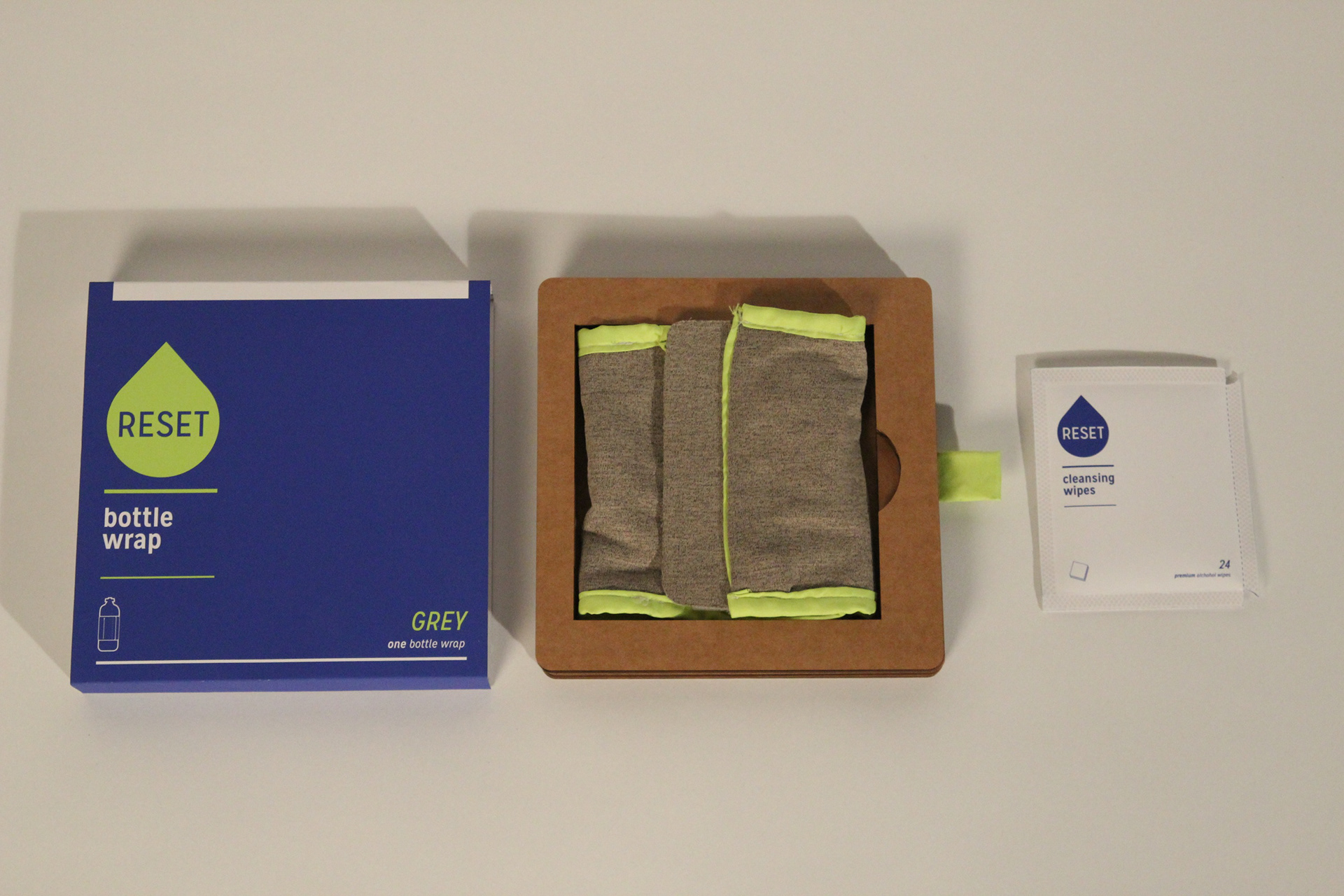 My goal in this project was to create effective and informative packaging that also communicated the sporty and urgent message of the product that we produced. I was inspired by the style and typesetting of medications and sports gear.
Building a system full of visual and physical mnemonics.

Besides having the packaging be reminiscent medical and sports packaging, we also sought to have the action of sliding the packs out of the package be reminiscent of the way that you slide the sheets out of the pack, creating a mnemonic for the users using the bottle wrap.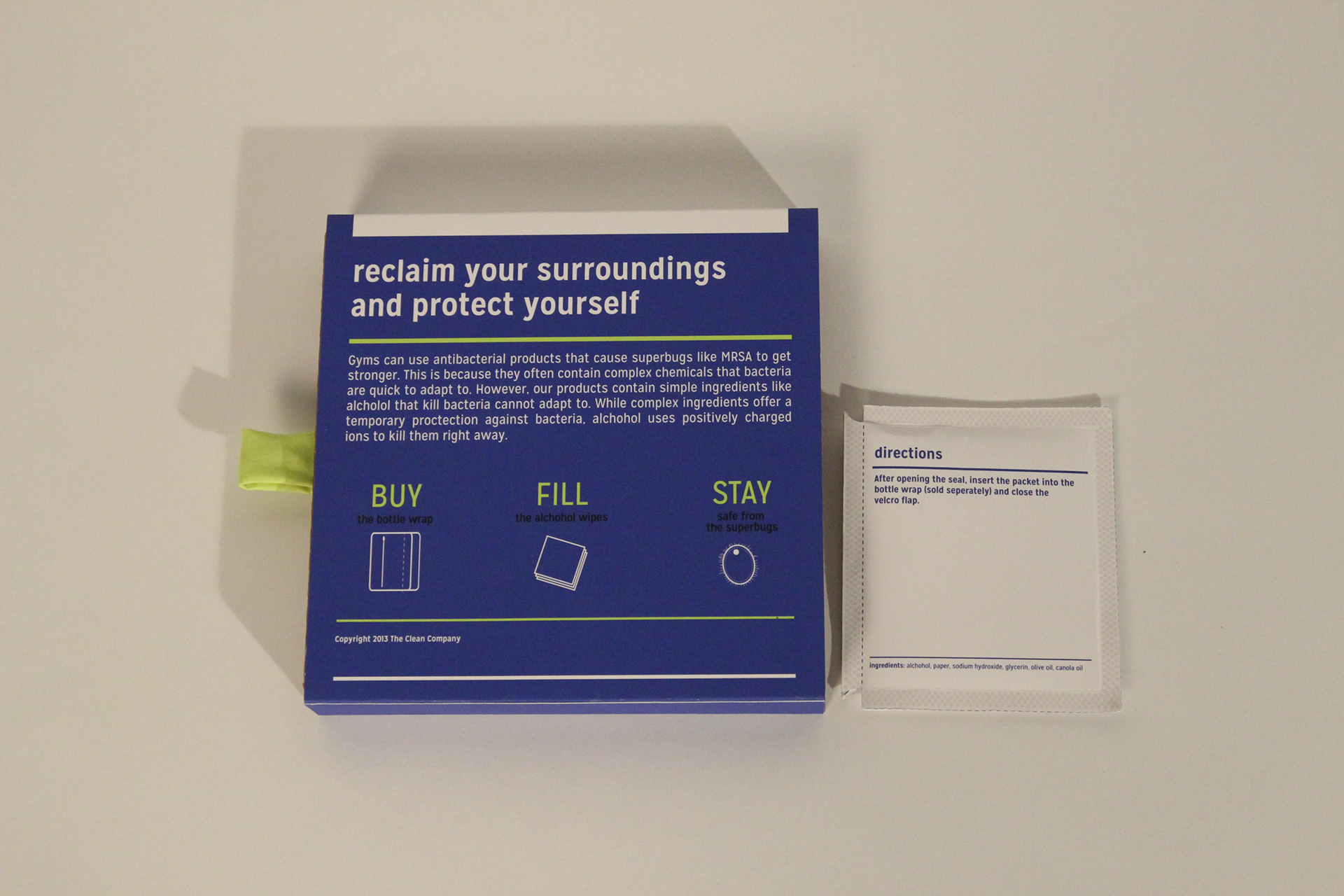 Additionally, Our hope is that when setting down their bottles to prepare to work out, the gym goer will see the wrap and be reminded to wipe the machines down. Then, after working out, our goal is that they will be reminded again to clean the machines when going to pick their bottle up.

Although, at first glance, a project centered so much around preventing MRSA spreading in gyms may seem peculiar, it took much research to conclude that this was the best way to address the problem of MRSA.
For research, we also shadowed gym goers and equipment specialists at gyms alike, to get a grasp on what kinds of supplies were being used to wipe down the machines, and figure out how often the machines were wiped down.